This weekend (Saturday 31st Aug – Sunday 1st Sept) I will be at Puke Ariki Museum as a guest artist for The Call of Taranaki Exhibition. If you are in New Plymouth please drop by and say hi. I'd love you to see how Taranaki has called twenty five Maori artists home…. You will also meet my cousin Erika Muna Lee Niwa who is the other guest artist. She is an incredible weaver. Erika designed the modern Maori garments worn by the Maori Performers at the Martin Luther King 50th Anniversary Celebrations in the USA just a few hrs ago.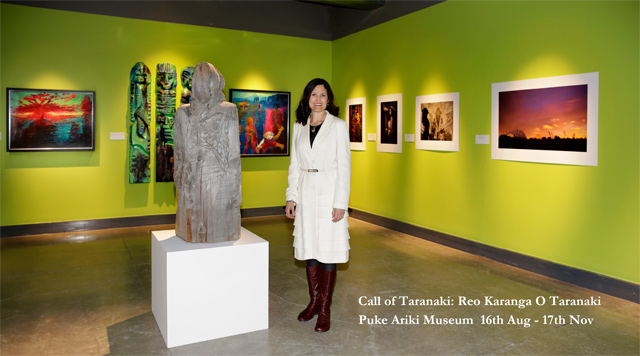 Just a few days ago I was also back in my homeland for the opening night of the exhibition. My four artworks which are inspired by stories of my inspirational Maori ancestors are displayed right alongside my Mentor Darcy Nicholas' carvings and paintings.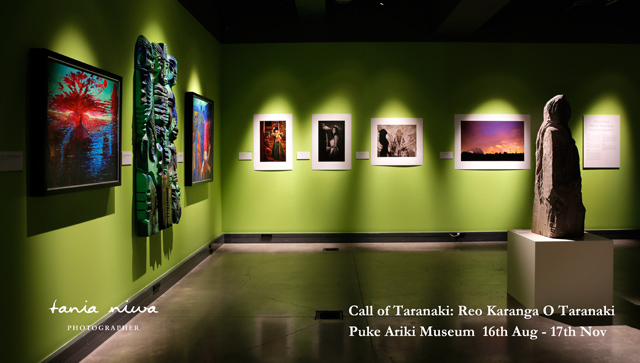 Darcy curated this incredible exhibition. As well as cousin Erika Muna Lee Niwa we also have another cousin Simon Lardelli (extraordinary sculptor/carver) exhibiting too and this was the first time Erika and I had ever met Simon who lives on the East Coast of NZ's North Island.
My dad John Niwa had an important role in the opening, representing Taranaki Maori tribes for the Museum as an elder. He spoke in Maori as part of the official Maori opening ceremony… It was a proud night for the Niwa extended whanau (family).
Darcy Nicholas (he's like my second dad) has mentored me for the last six years. He and his art are always immensely enriching and educational (he tells stories of the ancestors he sees). I'm so grateful that he continually challenges and encourages me to reach new levels of excellence. He sees your potential and helps draw it out…. He is first to tell you when you have hit the mark and also offer guidance when you haven't quite reached that level he knows you can reach!!!
Here is a link to the
Puke Ariki
website and more details about the exhibition.