What an amusing experience we had when photographing a gorgeous family portrait at Freshwater Beach near Manly. The stars of the shoot were stunning Nina and her 2 year old pug dog named George. Nina who is nearly 11 years old, was given George for her 8th birthday. Nina's dad David had a client with a pug that was pregnant. It was through this connection that they became the delighted owners of a new pug pup they named George. Nina's mum Mitori said George is just like her son and is an integral part of their family. She laughed when reflecting on what she loves about George. She said each time they get home, George greets them with the utmost enthusiasm and excitement, as if he had been parted from his family for months!!! Nina and George have an unconditional love and wonderful adoration for each other so it was important to reflect this in their framed portrait series below.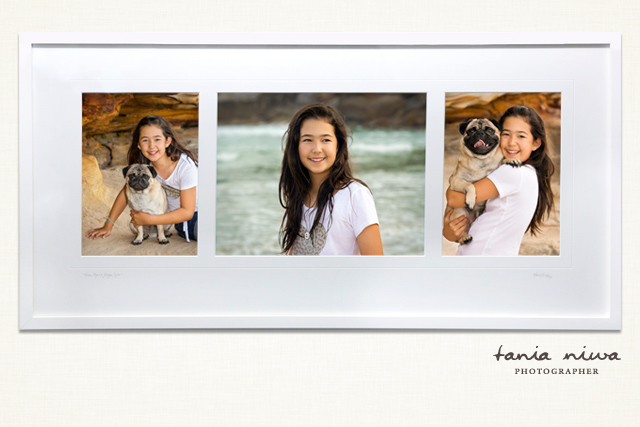 Mitori said George doesn't think he is the typical dog. George's favourite television show is Dr Harry. Whenever George sees dogs on the show he runs up to the screen thinking he has some new friends to play with.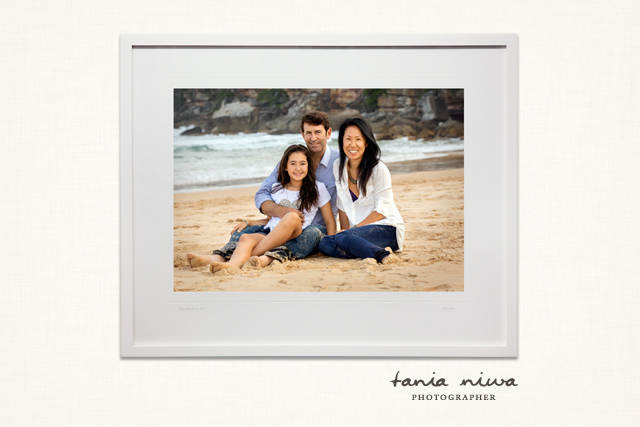 George had never been to the beach before. Below is the funniest expression. When he got a chance to run around on the sand, George was darting all over the place at full speed. It was a hilarious sight!!!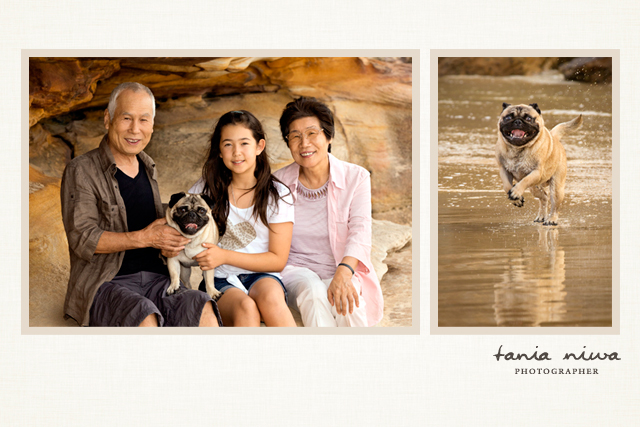 Mitori's parents Kikuyo (above left) and Seuseumu (above right) are pictured above with Nina and George. Kikuyo is especially fond of George. Mitori said whenever the family is on Skype Kikuyo loves to try to talk to George. George gives a cute series of sounds acknowledging it is Kikuyo talking. George is also very popular at the pet hotel he goes to at Duffys Forest. The previous owners of Marendale Pet Hotel loved having him so much they decided to get a pug and named their dog George as well.