Meet Coco the Shih Tzu cross Papillon (also known as a Papastzu) who rules the Niwa household at my mum and dad's in Waitara, Taranaki, NZ. It took only a day for me to become besotted with her like my parents and niece. It was a total novelty having her on my photography assignments most days. For the past week I have been photographing imagery to be developed into Maori educational resources by leading Australasian company, Modern Teaching Aids (MTA), but more about that assignment in the next post. Cecily who works as an industrial designer for MTA took this photo of me outside the my family's home in the rain just before we flew out yesterday.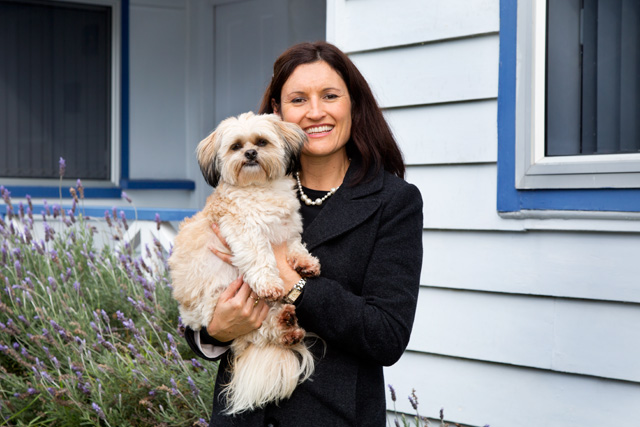 My family home happens to be on Princess Street and "Princess" seems to be the status Coco has achieved with my extended family who all adore her equally. She is also very popular with the students at Manukorihi Intermediate School where my Mum and sister teach and where we were photographing for most of the assignment.
By day four of my stay (when it was clear Cocoa liked me too) Cocoa would run into my room before dawn and wake me up, by jumping on the bed and rolling over onto her back hoping to be patted on the tummy. With my body clock being on Sydney time, that was the equivalent of being woken up at 4am, but I was so thrilled! Isn't it amazing what a cute little doggie can get away with!
I had intended to take some portraits of Coco at our Marae (Maori meeting house) after I had been photographed for the Taranaki Daily News, but by that time I had finished she was rather bedraggled from playing out in the rain.
My dad has recently retired as principal of Manukorihi Intermediate, so for Coco that means lots of extra time 'tiki touring' around every where dad goes. She is dad's little shadow – she even joins dad on fishing trips on our boat, complete with doggie life-jacket!