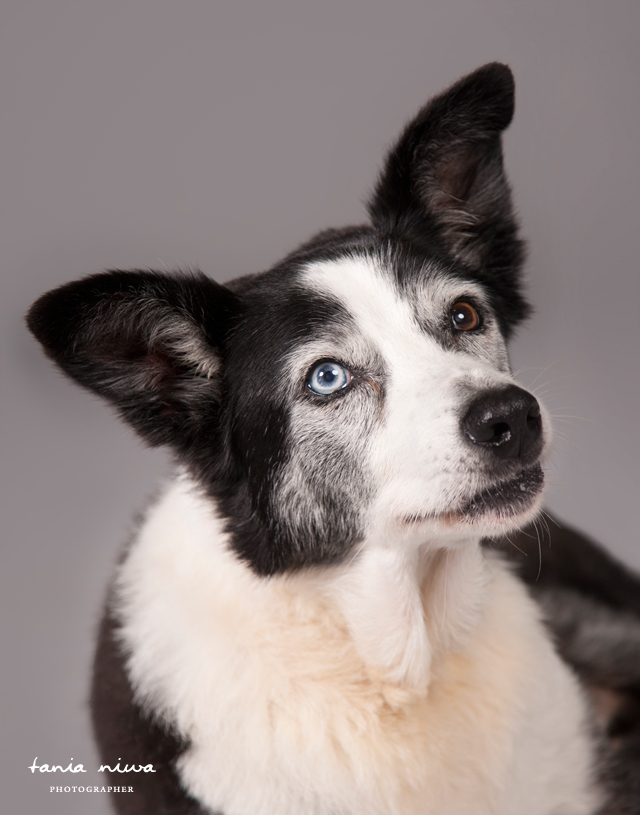 Meet Blue, the Short Haired Border Collie, recently photographed at our studio in Brookvale, Sydney.
When we met Blue we were fascinated and intrigued by his eyes, one being blue and the other being brown.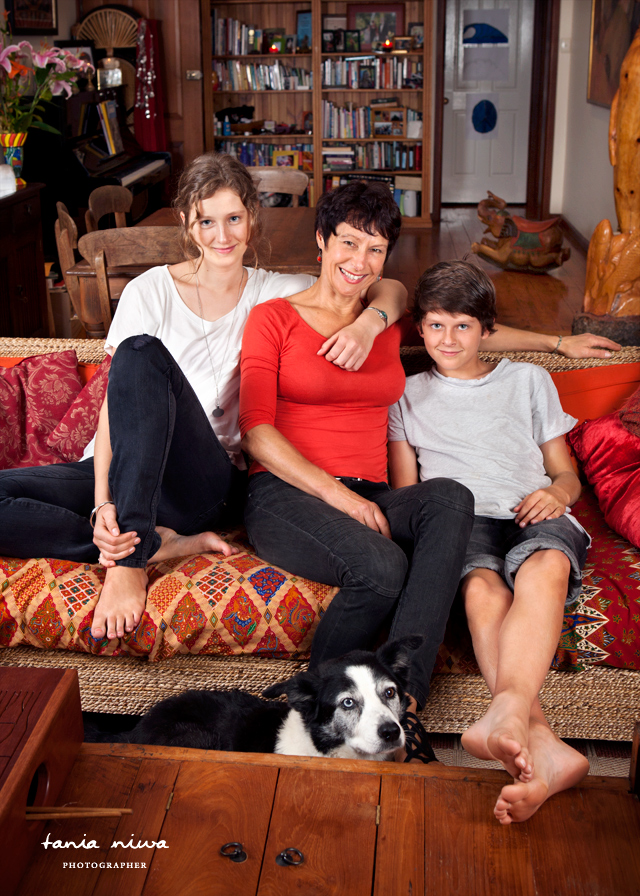 We also took family portraits with 13 year old Blue at home with his family. Pictured at their Freshwater home are Mary-Louise (centre) and her children Sarah and Harry. Blue has been a part of their family since he was 6 weeks old.


Mary-Louise said he is a very loyal, obedient dog who loves everyone and everyone loves him! It is not hard to see why he is a well known and adored 'celebrity' at Freshwater Village on Sydney's Northern Beaches.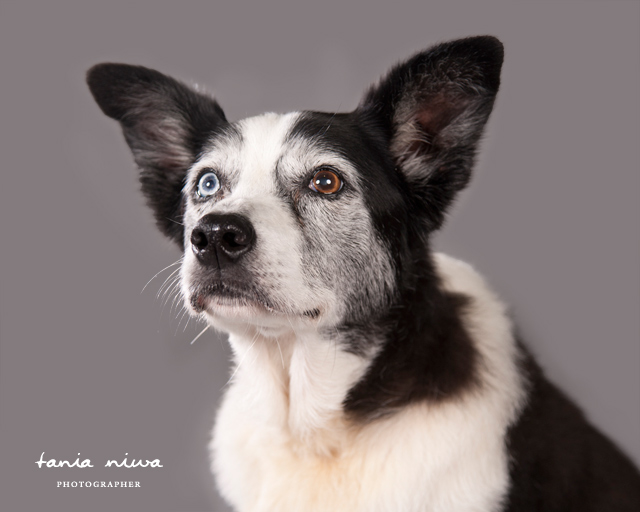 Blue is a true gentleman, and was a pleasure to photograph.