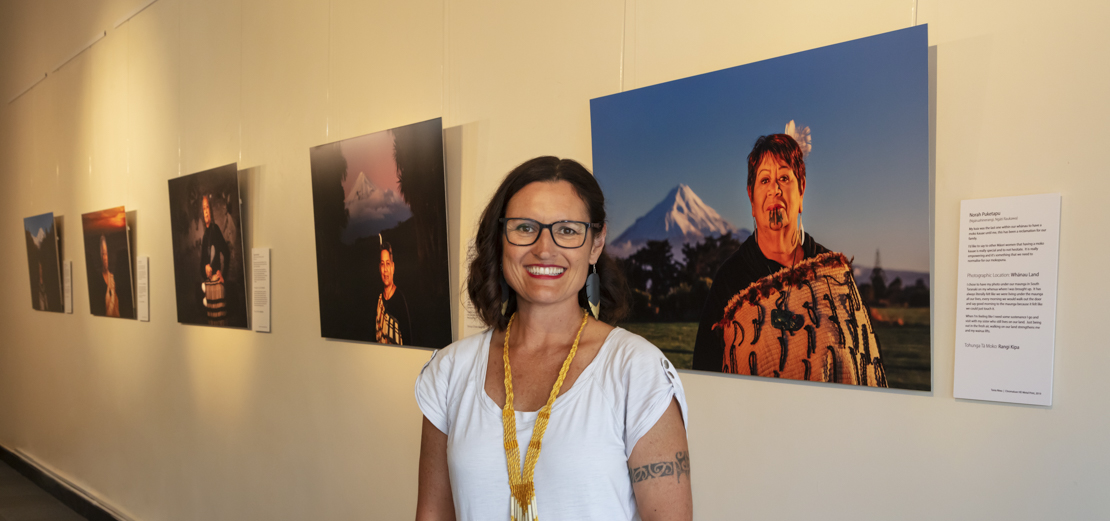 Pūkauae Exhibition in partnership with Tū Tama Wāhine o Taranaki – 30 Years of Liberation Work.
Featuring 18 Taranaki Māori Wāhine this collection of portraits highlights the regeneration fo the art of pūkauae as a healing and traditional ritual to enhance mana wahine and to strengthen our identity within Aotearoa.
Moko tells a story of a person's connections, achievements, responsibilities and status.
Each woman was captured at her special place of significance. At the exhibition you will gain an insight into what it means to each wāhine to carry the moko kauaue.
These artworks are produced as high definition one metre wide ChromaLuxe Metal prints.
Now showing at Lysaght Watt Gallery, Hawera until 6th March 2021. Open 10am-4pm weekdays and 10am-1pm Saturdays.