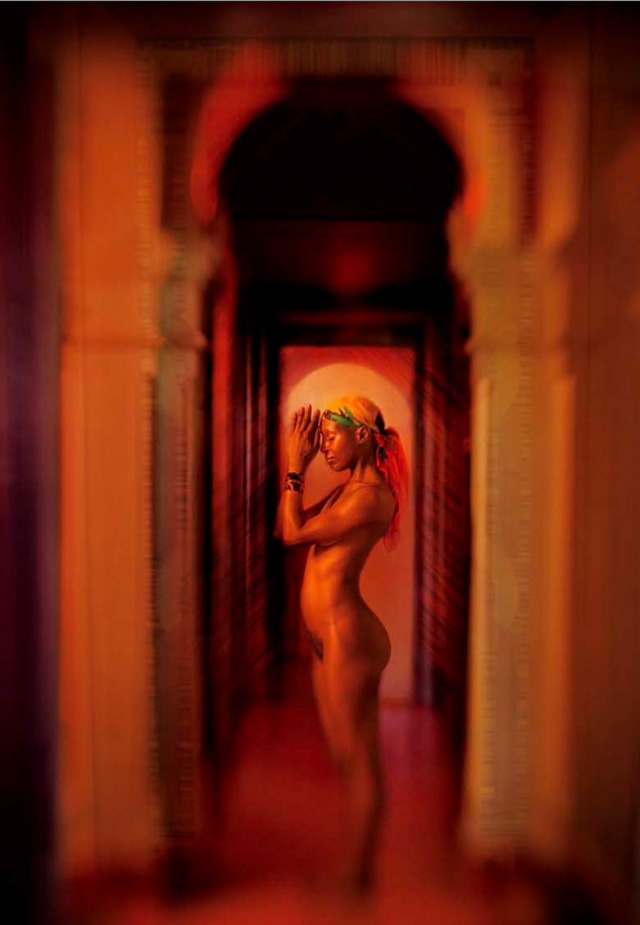 Thanks to a feature story in Better Photography Magazine by Peter Eastway about my tribal portraiture in 2007, an amazing story has resulted for gorgeous French African model and friend Benedicta Gensen. The Portrait above is aptly named "The Prayer" and was taken at her home in Neutral Bay.
Benedicta was violated at 18yrs of age and became pregnant, then thrown out of home and forced to give up her son (Ben is now in his 20's). She was unable to ever find Ben, but he actually found her when he googled her first name.
The Better Photography Magazine excerpt featuring the internationally awarded photographs came up and he was then able to trace her. The story has been told in Episode 1 of 'Behind The Front Door' Documentary on SBS.