One of the things we value highly at Niwa Photography is the continuing education and development of young people and inspiring the next generation of budding photographers. Whether it's hosting an Inspiration Day at Tania's childhood school in Waitara or judging photographic works of graduates from CATC Design School and presenting the Fibonacci Award for creative excellence, we are always encouraging students to aspire to be their very best and give them hope.
Each year we offer a number of internships to highly motivated photography students who gain first-hand experience and an insightful look behind the scenes on what it takes to become a successful photographer. The students also have opportunities to work as a photographer's assistant, develop post production techniques and support marketing campaigns.For example, this article was written by fellow intern Vanessa Zhang who is studying Photo-Imaging at CATC, works for her family's swimwear company while also balancing an internship at Niwa Photography. Our interns definitely have a lot of variety and are continuing challenged whilst working in the industry.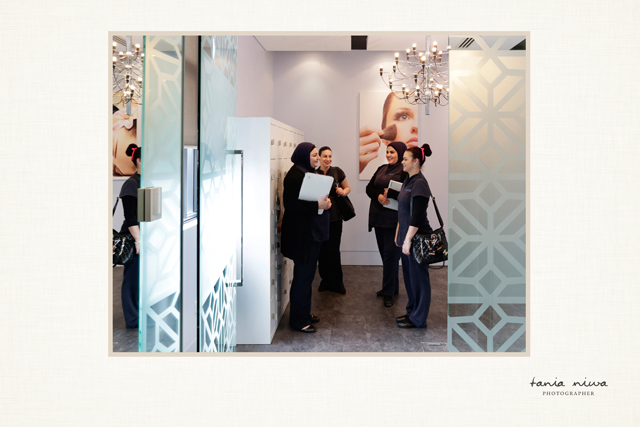 One of this year's interns, Anne Poremskis, shared her experience below as a photography assistant on a two-day commercial shoot for the Australian Academy of Beauty and Spa Therapy. The shoot involved capturing the wide range of culturally diverse students of all ages actively involved in their education of beauty and spa therapy. The imagery has been used for their website, social media and to advertise their new courses available at their locations in Castle Hill, Chatswood, North Strathfield and the new training facility in Kogarah.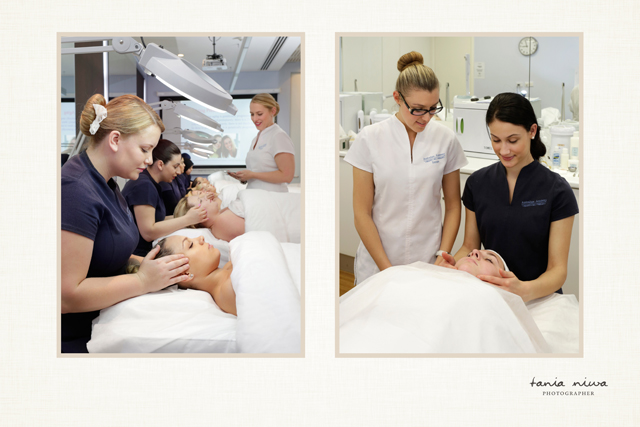 Anne said, "as a recent graduate of the Photo Imaging Diploma at CATC Design School, The Rocks, I was very pleased to gain an internship at Niwa Photography to be mentored by Master photographer, Tania Niwa.
I must admit I felt a little daunted upon arrival as the presentation room was brimming with students and this was the first large commercial shoot which I had assisted. It was tricky to remain low key during the lecture, whilst still getting the job done in a friendly and professional manner. Engaging and coordinating effectively with so many people was a process requiring patience and consistency."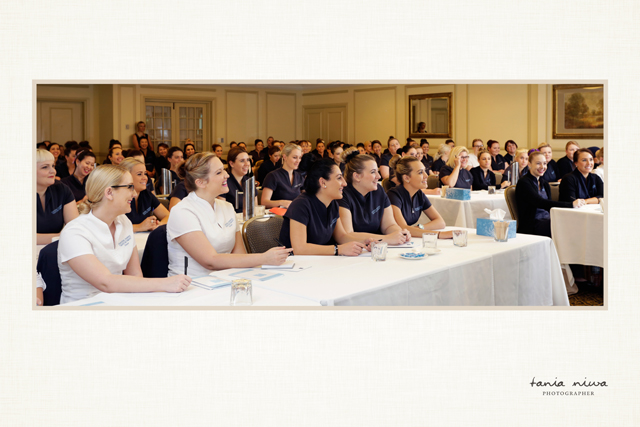 Anne continued, "Tania quickly guided Ziva (Tania's assistant) and myself through the equipment set up and were instructed by Tania to be her second set of eyes, from pointing out the removal of distracting items to straightening creases in clothes. This attention to detail would result in superior images and avoid unnecessary time consuming post production. During the shoot Tania mentored Ziva and myself on methods to capture subjects which would produce more flattering results. For instance, when a subject is looking downwards the head should not be tilted too far forward ensuring the nose does not cross over the mouth and outer line of the face".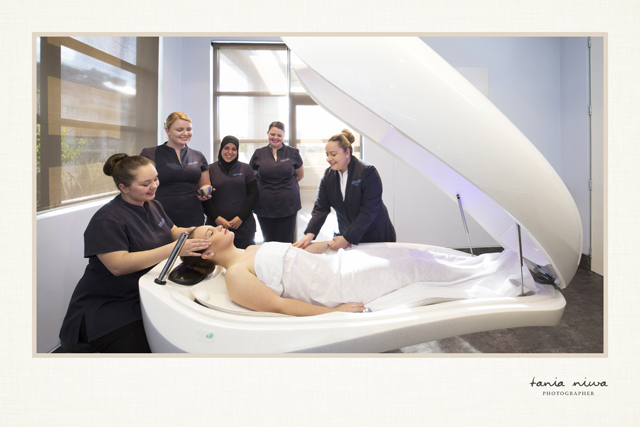 Anne concluded, "the shoot went very well and regardless of the challenges the mood remained friendly and fun for all.
I was quite in awe of Tania's persistent hard work and patient, friendly, encouraging attitude when engaging the subjects to achieving the results she knew the client would expect.
I have learnt that no amount of formal education can truly be a replacement for on the job training and direction from those who have acquired professionalism through years of experience and hard work. A big thank you to all at The Australian Academy of Beauty and of course to my mentor Tania Niwa for this great and rewarding opportunity."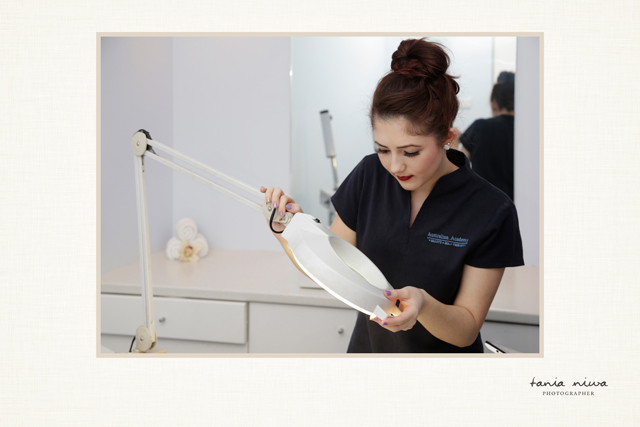 If you would like to see more of Tania's commercial photography portfolio for your company or would like to enquire about photography internships at Niwa Photography please contact us or call +612 9939 5553.