One thing I love about personal branding portraits is working out the best way to tell a story visually, exemplifying an individual's unique style.
Michelle Walker Architects is one of Sydney's leading residential architects with over 20 years of experience. As a previous client, we worked closely with Michelle to help set up and capture her personalised portrait to express her brand and creative skills. One of her company's core business beliefs is to design smart contemporary architecture, based on the concept of good living conditions and enduring value.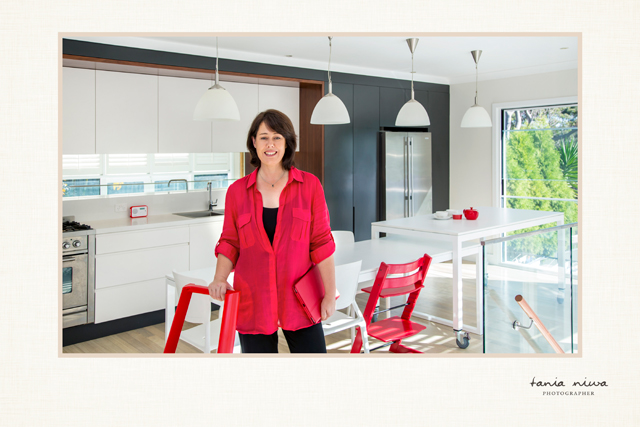 Positioning for Personal Branding photo shoot:
As an architect who is very artistic and creative, it is very important to show Michelle's hands as showing hands in a portrait can help convey trust, an essential part of building established clients in any business. Instead of having Michelle standing straight to the camera and potentially feeling a little awkward, we made her use her iPad and a cool red ladder to hold on to during the shoot. This not only reflects her kinesthetic side in a visual way but also represents herself and her brand as being proactive, always busy and willing to get the job done for the client. You will also see I intentionally stayed at eye level when taking her portrait to convey approachability and equality with potential clients, small details matter for my personal branding photography.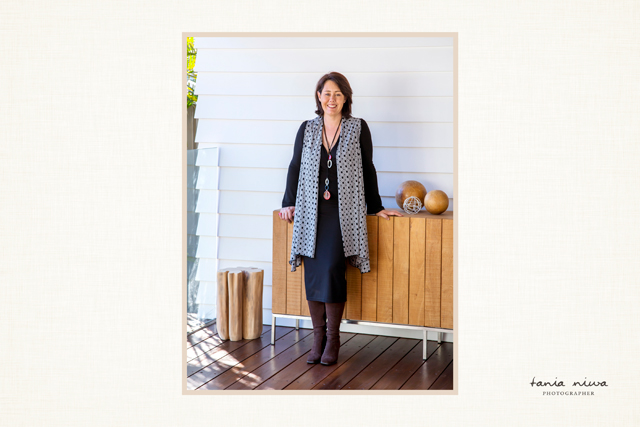 Choosing a location for a Personal Branding photo shoot:
One of the first things to take into consideration when photographing commercial portraits for personal branding is the location and time of the day to shoot. For Michelle, we chose to photograph in her newly renovated home by Jetcharm Builders as it represented herself as a brand authentically and showcased her style. I used a mixture of natural light coming through the tree's shade with sunlight bouncing off the poolside tiles and placed Michelle next to the wooden bench with wooden ornaments for that warm and homely feeling.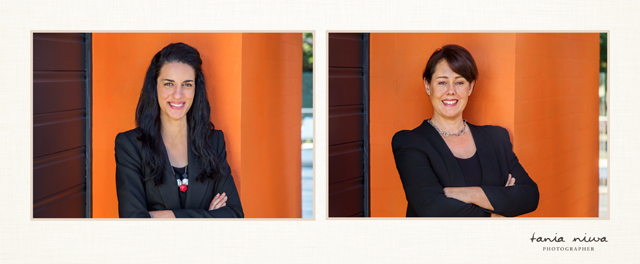 We also captured a commercial portrait of Michelle and her newest team member, Danielle Apap, against the colourful orange wall of Michelle's car port to give a sense of vibrancy and warmth whilst maintaining a consistency across the images.
To view more of Tania Niwa's Photography portfolio, please click on these links Interior and Architectural Photography, Commercial Photography, tanianiwa.com.au. Tania is available for photography assignments in both Sydney, Australia and New Zealand including Auckland, Taranaki, Hamilton, Wellington and Coromandel.
For enquiries please contact our Brookvale Professional Photography Studio:
+61 2 9939 5553